Μετά από 2 χρόνια πανδημίας και δυσχερειών, το Φεστιβάλ Καννών, το Φεστιβάλ των Φεστιβάλ, επιστρέφει με πάσα λαμπρότητα για την πανηγυρική 75η διοργάνωσή του.
Πλούσιο το πρόγραμμα, μεγάλα ονόματα, λαμπερές παρουσίες και ταινίες, ταινίες, ταινίες!
Από τις 17 μέχρι τις 28.05.2022 η περιπέτεια του σινεμά θα μας χαρίσει το νέο της κεφάλαιο. Ανακαλύψεις, αποκαλύψεις, σκάνδαλα, απογοητεύσεις όλα είναι στο παιχνίδι.  
Αναλυτικά το πρόγραμμα έχει ως εξής: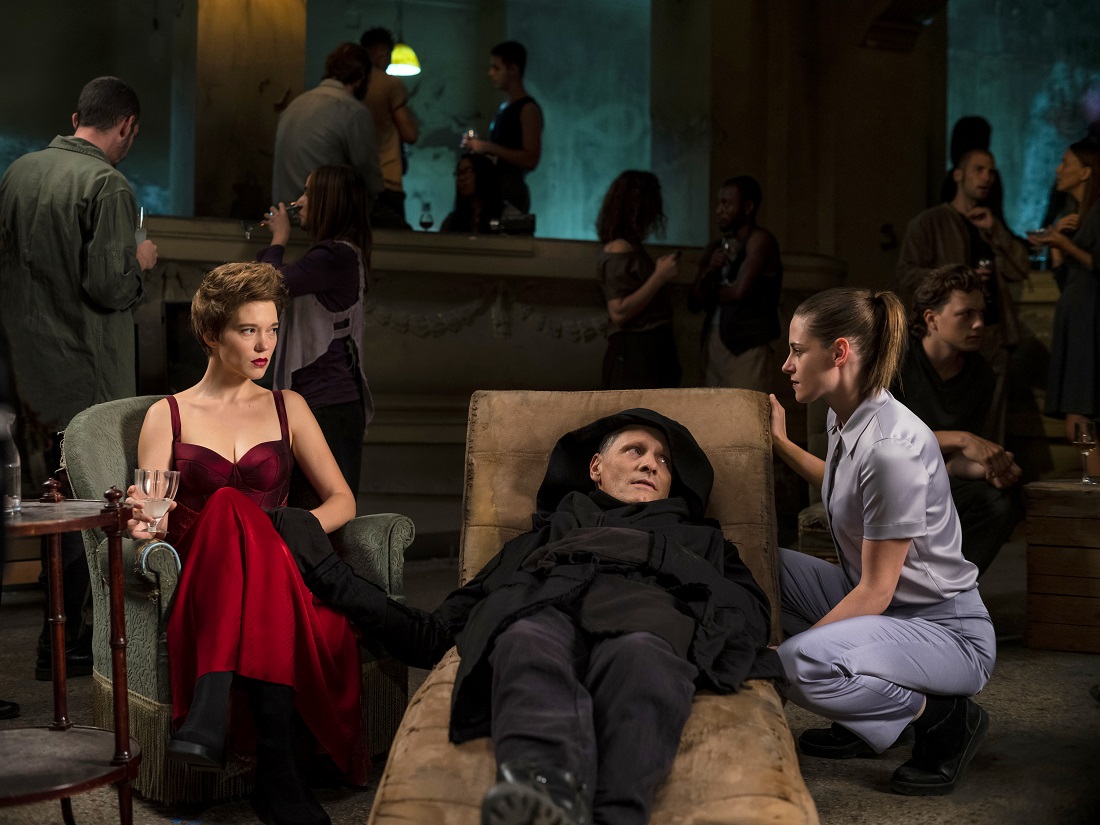 CRIMES OF THE FUTURE ΤΟΥ DAVID CRONENBERG
Επίσημο Διαγωνιστικό Τμήμα
Opening Film (Εκτός συναγωνισμού): FINAL CUT -Michel HAZANAVICIUS 
            ***
HOLY SPIDER    Ali ABBASI
FOREVER YOUNG Valeria BRUNI TEDESCHI
CRIMES OF THE FUTURE David CRONENBERG
TORI AND LOKITA Jean-Pierre et Luc DARDENNE
STARS AT NOON Claire DENIS
BROTHER AND SISTER  Arnaud DESPLECHIN
CLOSE Lukas DHONT
ARMAGEDDON TIME James GRAY
BROKER KORE-EDA Hirokazu
NOSTALGIA Mario MARTONE
R.M.N. Cristian MUNGIU
TRIANGLE OF SADNESS Ruben ÖSTLUND
HAEOJIL GYEOLSIM (DECISION TO LEAVE) PARK Chan-Wook
SHOWING UP Kelly REICHARDT
LEILA'S BROTHERS Saeed ROUSTAEE
BOY FROM HEAVEN Tarik SALEH
ZHENA CHAIKOVSKOGO (TCHAÏKOVSKI'S WIFE) Kirill SEREBRENNIKOV
PACIFICTION  Albert SERRA
MOTHER AND SON Léonor SERRAILLE
EO Jerzy SKOLIMOWSKI
LE OTTO MONTAGNE Charlotte VANDERMEERSCH & Felix VAN GROENINGEN
Η φετινή κριτική επιτροπή έχει ως εξής:
Vincent Lindon – Πρόεδρος France
Rebecca Hall   Ηθοποιός, Σκηνοθέτης, παραγωγός, σεναριογράφος UK / USA
Deepika Padukone ηθοποιός, παραγωγός India
Noomi Rapace ηθοποιός Sweden
Jasmine Trinca ηθοποιός, director Italy
Asghar Farhadi Σκηνοθέτης, παραγωγός, σεναριογράφος Iran
Ladj Ly Σκηνοθέτης, σεναριογράφος, ηθοποιός, παραγωγός France
Jeff Nichols Σκηνοθέτης, σεναριογράφος United States
Joachim Trier Σκηνοθέτης, σεναριογράφος Norway
ΕΝΑ ΚΑΠΟΙΟ ΒΛΕΜΜΑ (Un Certain Regard)
Opening Film: FATHER AND SOLDIER Mathieu VADEPIED         
            ***     
LES PIRES Lise AKOKA, Romane GUERET 1st film
KURAK GÜNLER (BURNING DAYS) Emin ALPER 
MORE THAN EVER Emily ATEF  
METRONOM Alexandru BELC 1st film
SICK OF MYSELF Kristoffer BORGLI      
ALL THE PEOPLE I'LL NEVER BE Davy CHOU     
DOMINGO Y LA NIEBLA (DOMINGO AND THE MIST) Ariel ESCALANTE MEZA       
MEDITERRANEAN FEVER Maha HAJ       
PLAN 75 HAYAKAWA Chie 1st film
WAR PONY Riley KEOUGH, Gina GAMMELL 1st film
CORSAGE Marie KREUTZER      
THE STRANGER Thomas M WRIGHT
BACHENNYA METELYKA (BUTTERFLY VISION) Maksim NAKONECHNYI 1st film
HARKA  Lotfy NATHAN 1st film
VANSKABTE LAND / VOLAÐA LAND (GODLAND) Hlynur PÁLMASON        
RODEO Lola QUIVORON 1st film
JOYLAND Saim SADIQ 1st film
THE SILENT TWINS Agnieszka SMOCZYNSKA    
THE BLUE CAFTAN Maryam TOUZANI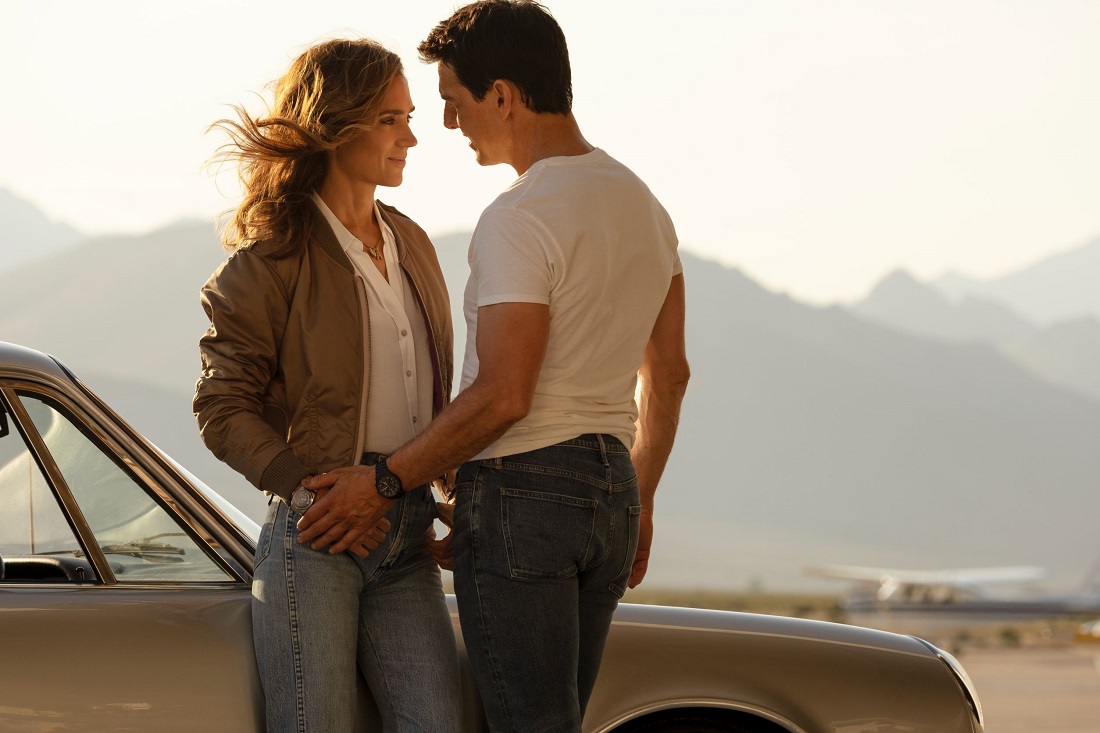 TOP GUN MAVERICK 
ΕΚΤΟΣ ΣΥΝΑΓΩΝΙΣΜΟΥ
TOP GUN: MAVERICK Joseph KOSINSKI            
ELVIS   Baz LUHRMANN            
MASQUERADE   Nicolas BEDOS 
NOVEMBRE Cédric JIMENEZ     
THREE THOUSAND YEARS OF LONGING George MILLER           
L'INNOCENT Louis GARREL      
MIDNIGHT SCREENINGS
HUNT    LEE Jung-Jae 1st film
SMOKING CAUSES COUGHING   Quentin DUPIEUX        
MOONAGE DAYDREAM   Brett MORGEN 
REBEL  Adil EL ARBI - Bilall FALLAH      
CANNES PREMIERE
DODO   Panos H. KOUTRAS      
ESTERNO NOTTE (EXTERIOR NIGHT) Marco BELLOCCHIO          
IRMA VEP Olivier ASSAYAS       
NOS FRANGINS Rachid BOUCHAREB     
DON JUAN Serge BOZON          
LA NUIT DU 12 Dominik MOLL 
DIARY OF A FLEETING AFFAIR   Emmanuel MOURET    
AS BESTAS Rodrigo SOROGOYEN         
ΕΙΔΙΚΕΣ ΠΡΟΒΟΛΕΣ
JERRY LEE LEWIS: TROUBLE IN MIND   Ethan COEN     
THE NATURAL HISTORY OF DESTRUCTION Sergei LOZNITSA     
ALL THAT BREATHES Shaunak SEN      
MY IMAGINARY COUNTRY Patricio GUZMAN       
THE VAGABONDS  Doroteya DROUMEVA 1st film
FEMINIST RIPOST Marie PERENNÈS - Simon DEPARDON           
REMAINS OF THE WIND Tiago GUEDES
LITTLE NICHOLAS HAPPY AS CAN BE Amandine FREDON - Benjamin MASSOUBRE        
MARCEL! Jasmine TRINCA 1st film
SALAM  Mélanie "Diam's" Houda
BENYAMINA Anne CISSÉ          
FOR THE SAKE OF PEACE Christophe CASTAGNE - Thomas SAMETIN    
MARIUPOL 2 Mantas KVEDARAVICIUS  
Cinéma de la plage
THE TRUMAN SHOW Peter WEIR          
THIS IS SPINAL TAP Rob REINER          
BROTHERHOOD OF THE WOLF Christophe GANS           
EST-OUEST Régis WARGNIER   
THE GODFATHER Francis Ford COPPOLA           
A MONKEY IN WINTER   Henri VERNEUIL          
SAVE OUR SCHOOL Carine MAY- Hakim ZOUHANI         
STRICTLY BALLROOM Baz LUHRMANN   
CHRISTOPHE… DEFINITELY Ange LECCIA-Dominique GONZALEZ-FOERSTER    
E.T THE EXTRA-TERRESTRIAL Steven SPIELBERG         
FANFAN LA TULIPE Christian-JAQUE     
THE LAST PICTURE SHOW Peter BOGDANOVICH
Θα επανερχόμαστε αναλυτικά αφού η αλήθεια είναι ότι κάθε στιγμή στις Κάννες κρύβει και μια είδηση.       
ΦΩΤΟΓΡΑΦΙΑ ΕΞΩΦΥΛΛΟΥ: Picture of the film COUPEZ ! (FINAL CUT) by Michel HAZANAVICIUS © Lisa Ritaine